Okay, so I'll admit that the past two posts have been just the tiniest bit dreary, and maybe I've been feeling more than the tiniest bit dreary...but! Look! Look at these pictures and see that not all under these stars is dreary! Linking up (exceedingly late in the day, but whatever -- I make my own time!) with
Lauren
for this week's High Five for Friday!
1.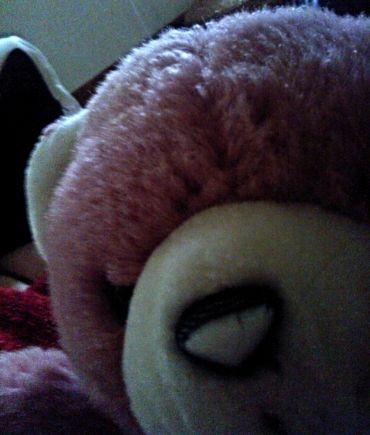 This is a selfie taken by Monsieur Biscuit, my friendly purple teddy bear, when he took control of my phone. Seriously, though, I don't know what I'd do on bad days without that frayed nose! Especially since I'm sans feline these days.
2.
You're welcome.
Last weekend was Cliftonfest, a block party/street fair that took over the neighborhood. The church next to our apartment buildings took that one step further with Applefest. And while we haven't found much food that we like here in Ohio, let me just take this moment to say that no one makes an apple pie like a Midwestern church lady in her 80s. No one. We ate well last weekend. Even if it was mainly pie.
3.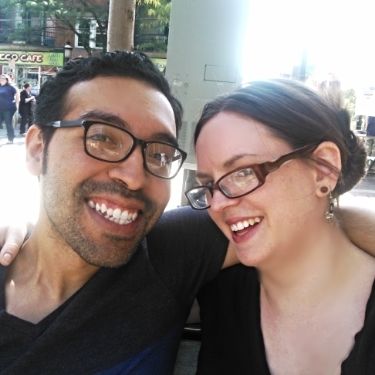 We're still cute and awkward, in case you were worried that we'd turned into graceful swans. I had a really good day at Cliftonfest, despite feeling so rough. We spent most of the time that was not dedicated to pie-eating just sitting on a bench, laughing and enjoying the blue sky.
4.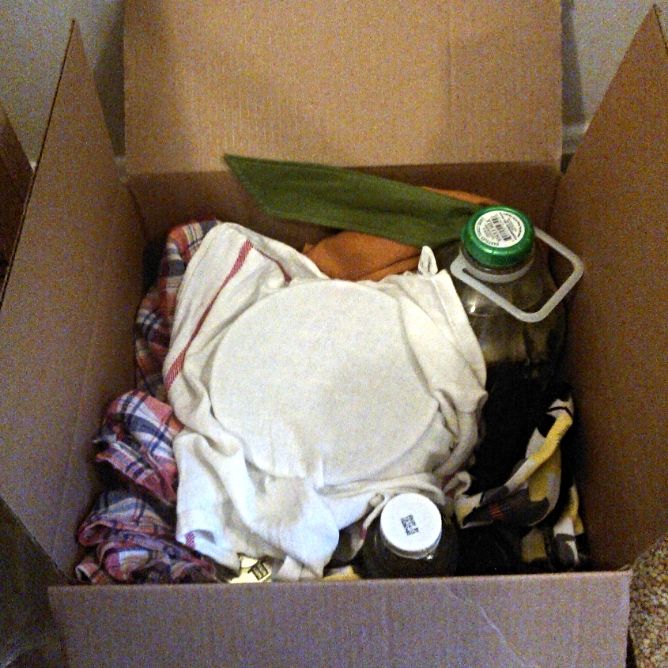 This is my kombucha nest! While it looks like a cardboard box filled with rags and bottles, it's really a cardboard box filled with rags and bottles. I got my kombucha kit from Oregon Kombucha a while back and finally got to get it started last week. Underneath there is a gallon jar of sweet tea being devoured by friendly bacterias and yeasties. It smells atrocious already, and I am looking forward to drinking it. It still gets a little too cold at night for it, but still too warm to turn on the heat, so it gets a snug little nest, and I fill the bottles around it with hot water to keep it going. I do not want mold on my fermented tea! We should be able to drink it by the end of this weekend. How exciting! I am very much looking forward to seeing how it helps my system to have a stomach filled with friendly beasties instead of a stomach filled with anger and rage at me for daring to put food down in there.
5.
I received my new teapot in the mail this week, and I love it. It has a fantastically large infuser inside, and it seems to do very well at not getting little leafies and dusties in my tea. My new favorite blend is this hibiscus lavender infusion, with a tablespoon of chia seeds swirled in. The color is fantastic, and while hibiscus has never been my favorite, the lavender just seems to tone that "zing" down just right. The color, the smell, and the taste all make me very happy. The chia seeds mean that I don't have to eat breakfast right away, but can sit in my chair at the window and sip my tea, write in my journal, and read my book while my systems slowly wake up.
Happy weekending!