This semester, Jose is teaching what is essentially a freshman composition course at UC, and he has themed the whole course around the idea of
freedom of expression
. We talk so much about his course plan and activities in class, that I've been thinking about it on my own too. What does freedom of expression mean in terms of blogging?
Right now, I have several blog posts that I've started writing up, and then filed away. Some I didn't even bother to save. I haven't known what to post, or how. I didn't exactly start blogging in order to blog about my chronic illness. I wanted to blog about my life, about being human - and part of that includes my fibromyalgia. It is so easy to be trapped by the blog equivalent of the five paragraph essay:
a) introduce a point of contention in your life, b) describe how it affected you
and
c) turn it around fast with a realization or understanding from on high which suddenly made a&b acceptable
.
When it comes to freedom of expression, well, everyone can have a blog on any topic that they choose. But even though the topics and themes of blogs are virtually limitless, we do limit ourselves in terms of
how
we express ourselves. It isn't well-accepted to write a blog about how bad a day you're having -- unless you have that turn-around moment at the end. I don't really read the blogs of other people with chronic illness because it feels like I'm watching a Disney biopic of someone's life. The formula above makes life seem, ahem, rather formulaic, and not as rich.
And some moments of sweetness and revelation are for me, and me alone.
And so many of my blog posts go unpublished because I feel like a hypocrite, writing about how I've been having a tough time, and trying to find that nugget of sweetness within it. Here's the truth:
sometimes I can't find that nugget of sweetness
. Shocking, I know, but true. And neither can you. Not always. And that's okay.
I keep forgetting that it's okay to just post a picture and a sentence or two. This can convey the strength and the stress of living (with or without a chronic illness). I think that bloggers sometimes get caught up in the traps of writing a "proper" blog entry that we forget to express ourselves. I know that not everyone out there is always feeling as hopeful as they portray themselves. I think we need more of that honesty. Sometimes, I think our culture associates honesty with whining. It's true that there is a fine line between honestly expressing a struggle and simply whining about it -- but I think it can be learned with a bit of practice.
And even though I missed last Friday, I am super excited to rock another High Five for Friday link-up with
Lauren
!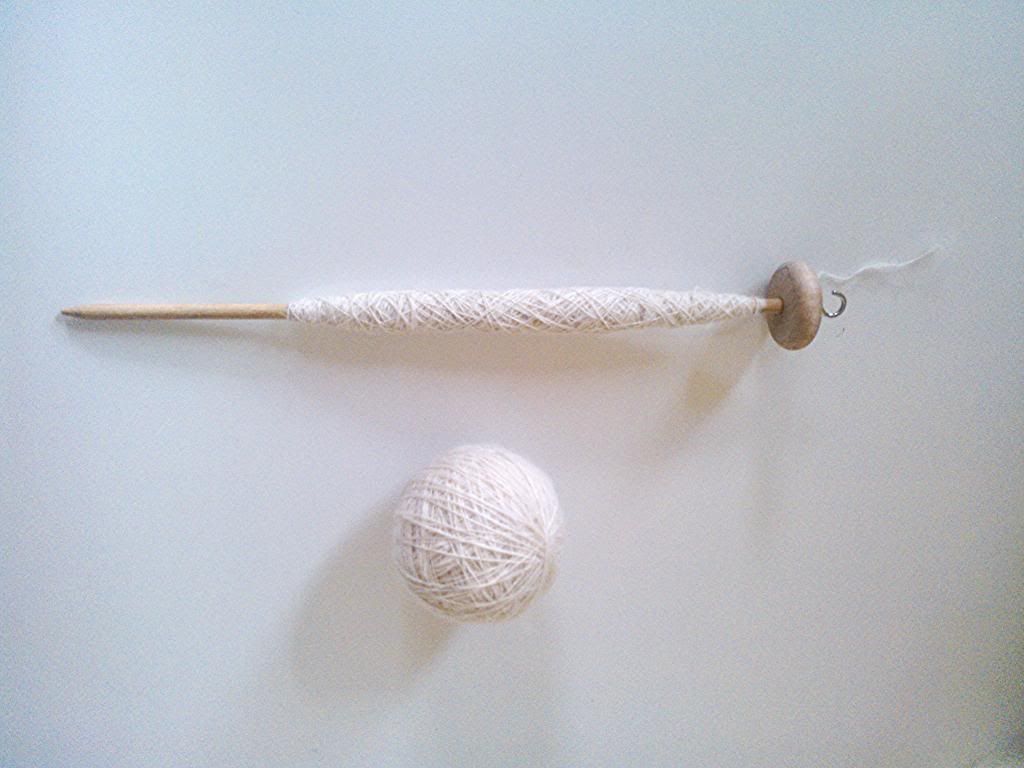 1. I've been spinning again! That's right, taking some wool, doing something I don't fully understand with the spindle and...boom: yarn happens. Well. Sort of. This ball here is called a ball of "singles". I'll make a couple of those and twist them together and then yarn happens. One thing I can tell you about spinning with a spindle: everyone you know will text you all at once, and you can't do anything about it because the second you even think about turning your head towards your phone, the thread will snap and you will cry. True story.
2. I thought of this, made this, and then ate this. It is a prosciutto, tomato and chive pizza. And it is lovely.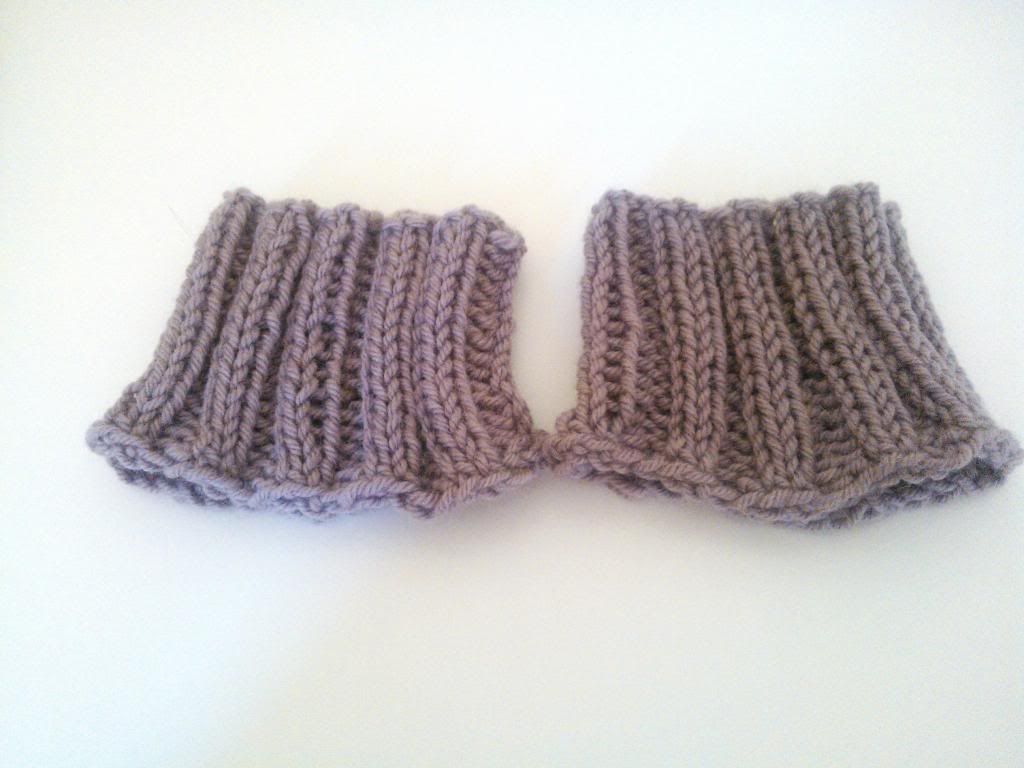 3. I knitted me some boot toppers! They are those things that you slide around your calves so it looks like you're wearing legwarmers, but you can actually still fit your legs into your boots. I didn't know these existed until recently. As soon as I learned of them, I made them. They look pretty cute, but it's still very hot here, so I don't get to wear them yet :(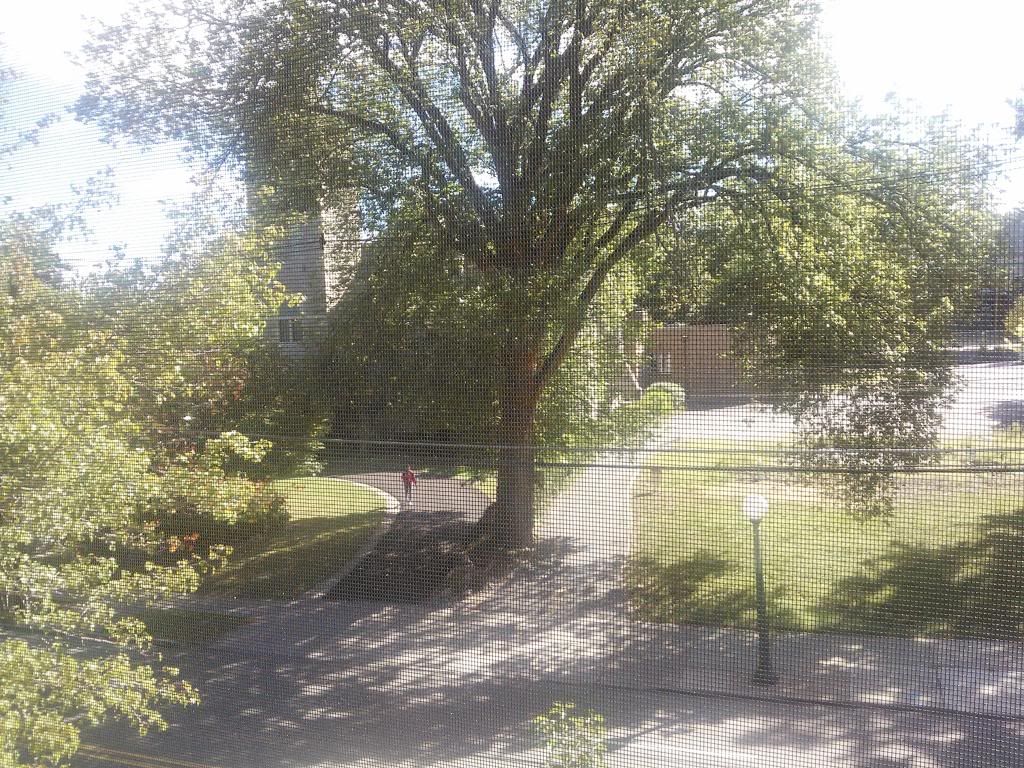 4. It's been overcast and exceedingly hot here, and I have been truly miserable. I don't connect grey skies with excessive heat, and it has had me all thrown off. Today the skies have finally cleared...and it has cooled down. I still don't claim to understand that, but I'll take it. This is the view from my favorite window in the apartment! Cardinals like to hang out across the street, and I love to watch them. There is a squirrel who spends his days in the acorn tree right at the window, and I've been watching him get fatter and fatter, and I love it.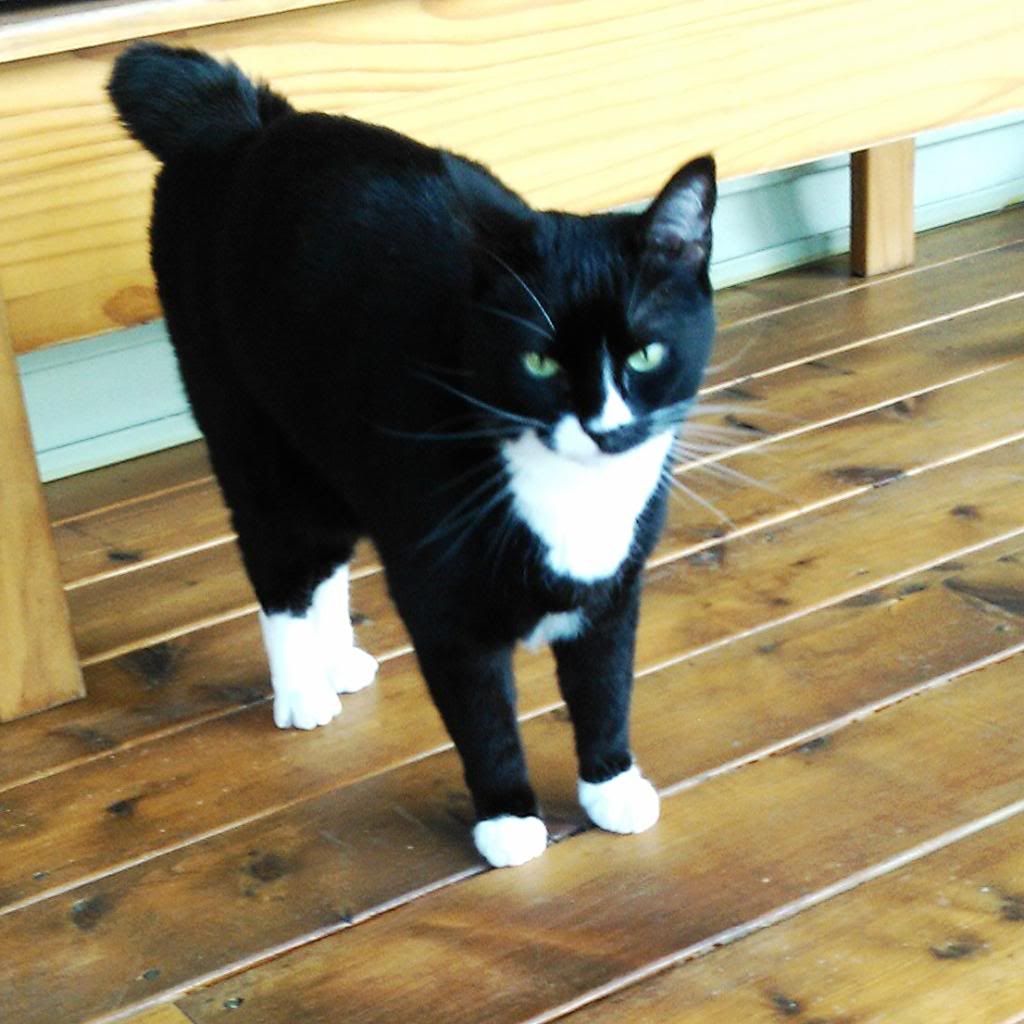 5. Last but never least, is my Lily. Alas, she has not physically been a part of my week as she still lives in Oregon, but I've missed her little white paws and disdainful glares so very much these past few unpleasant days! Some feline condescending airs really go a long way towards getting over my fussiness and frustration.
Happy expressing!